This course delivers everything a student needs to know to grasp the fundamentals of Global Securities Lending. The course is delivered over a 9-week programme with a new lecture each week, culminating with a final test.
Securities lending is practised in over 40 countries around the world and is a key building block of capital markets in developed and developing markets. The course is taught by a recognised global industry expert who has taught securities lending courses in over a dozen countries.
Securities lending is part of the market and after taking this course students will see how it affects investments, have a holistic grasp of how their job might be engaged with lending and be able to discuss the market more confidently with colleagues, peers and clients.
Securities lending is an important part of the capital markets, assisting with price discovery, liquidity and enhancing operational efficiency. Many people are engaged with securities lending on a peripheral basis, yet very little is understood about the business beyond the market practitioners. This course brings securities lending to life, putting it into the wider investment market framework.

Honoured to have CISI Endorsed CPD
From CISI website:
"The Chartered Institute for Securities & Investment is the leading professional body for securities, investment, wealth and financial planning professionals. Formed in 1992 by London Stock Exchange practitioners, we have a global community of circa 45,000 members in over 100 countries and last year more than 40,000 CISI exams were sat in 81 countries, 15,000 taken outside the UK."
This is what two recent course participants had to say:
"As a complete newcomer to the world of Securities finance I found the course tremendously thorough but also accessible. Thoroughly recommended."
-Den L, Fintech
"I found the course to be extremely informative and highly beneficial, led by industry experts and interactive throughout a must for anyone in or entering the security lending sector."
-Steve D, Securities Lending Analyst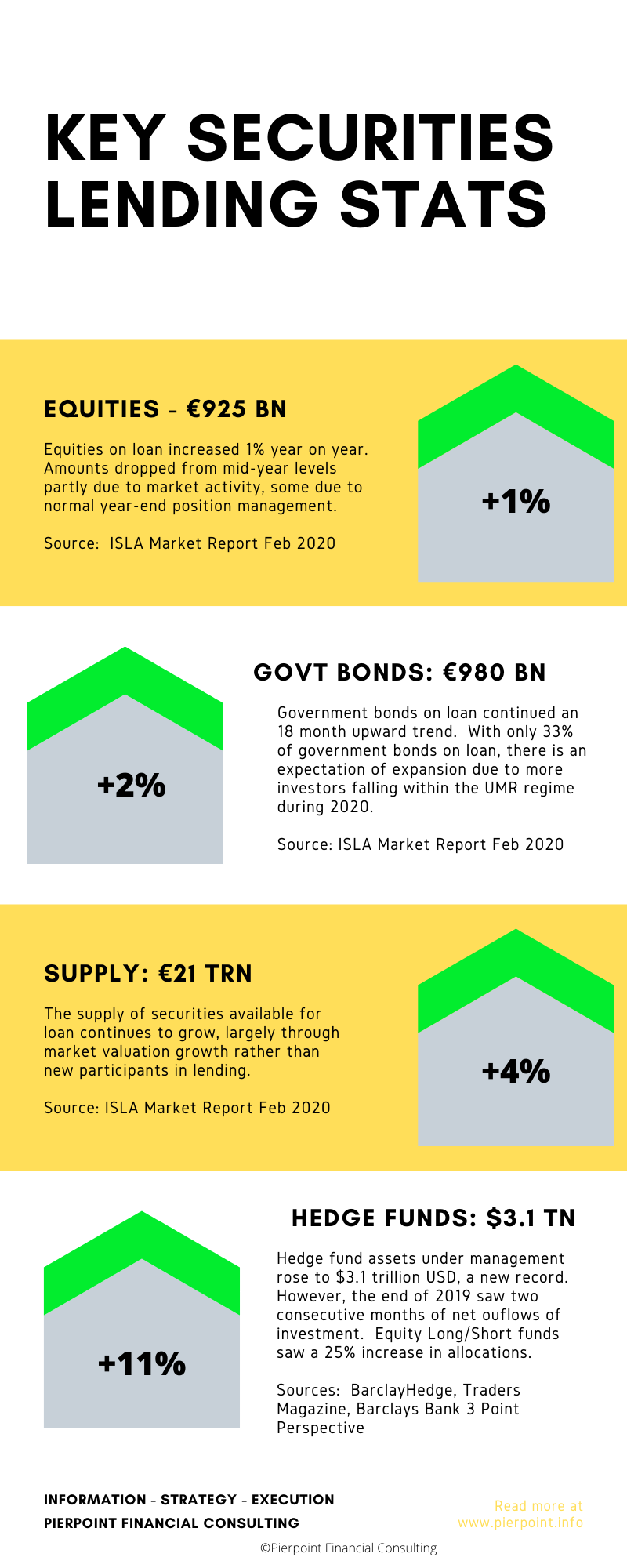 "I have been part of the securities finance market which includes securities lending, for over 30 years. One of my personal goals is to share what I have learned with the widest community possible. I have conducted live securities lending training classes as far back as 1993 and taught in more than a dozen countries. Now I am making that training available to interested parties everywhere and I hope you will join us to learn more."
Roy Zimmerhansl is Practice Lead at Pierpoint Financial Consulting, a boutique securities finance consultancy. Roy is a recognised expert with many decades' experience in securities finance and collateral management with a strong custody and clearing background. He has a unique holistic business perspective gained through senior roles at agent lenders, prime brokers, proprietary trading firms, a fintech firm and as a consultant.
Roy has been a board member of industry associations in Europe and Asia, been a member of the Bank of England Securities Lending and Repo Committee, co-authored two white papers and acted as an expert witness in legal cases in the UK and the US. Awarded Lifetime Achievement Awards from both ISF / Global Investor Magazine and Global Custodian Magazine.​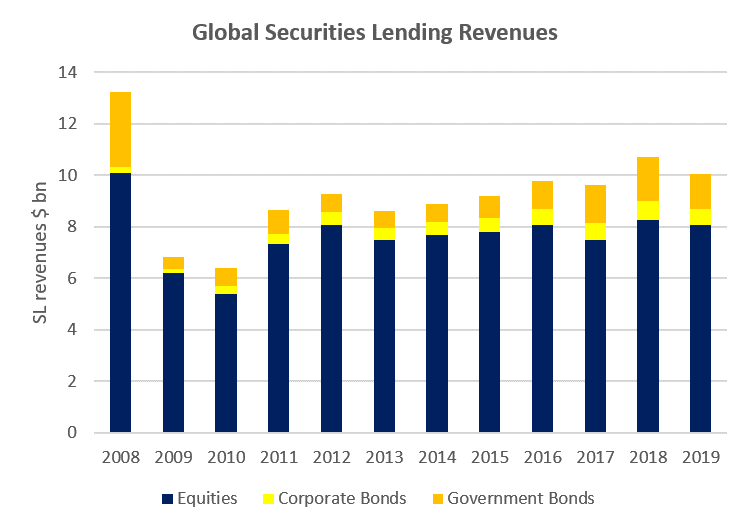 Securities lending is active in 40 markets around the world generating over $10 billion in fees in 2019
Source: IHS Markit Securities Finance Snapshot 2019