Learn about the Repo business from inception how it is performed in the market place. This course also provides a comprehensive overview of the fixed income repo product. Learn about the economic motivations of market players, the main trading structures, delivery methods, risk elements, regulations and trade examples.
PLUS FREE BOOK from Prof Moorad Choudhry Recognised Global Expert!
Scroll down for more info ...

Honoured to have CISI Endorsed CPD
From CISI website:
"The Chartered Institute for Securities & Investment is the leading professional body for securities, investment, wealth and financial planning professionals. Formed in 1992 by London Stock Exchange practitioners, we have a global community of circa 45,000 members in over 100 countries and last year more than 40,000 CISI exams were sat in 81 countries, 15,000 taken outside the UK."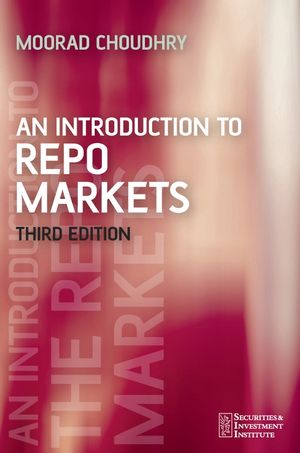 Free Book for all Enrollees!
Professor Moorad Choudhry - Recognised Global Expert
The Repo markets have grown dramatically in the past few years because of the need to hedge short positions in the capital and derivatives markets. Virtually all major currency markets in the world now have an established repo market, the facility is also increasingly being used in developing currency markets as well.
This book is a practical introduction that focuses on the instruments, applications and risk management techniques essential for this rapidly evolving market. Fully updated to reflect the changes in these markets, the book also includes worked examples and case studies, and new sections on basket and structured finance repo.